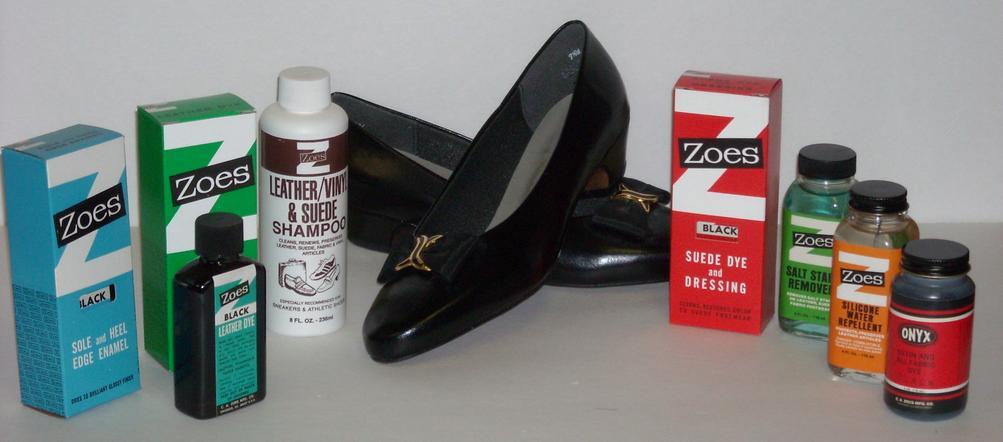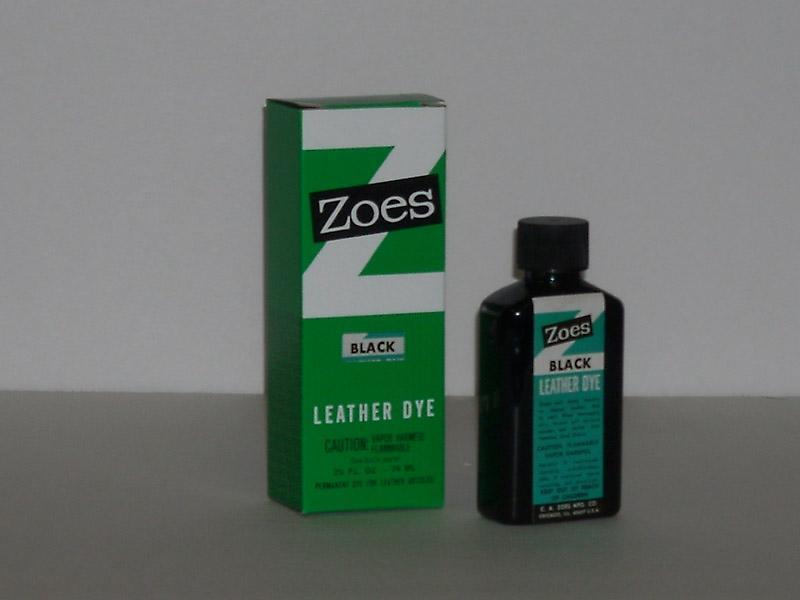 Finest, penetrating solvent-oil dye for smooth leather. One-coat
coverage,
penetrates deeply, dries evenly, will not rub off. Finish with wax, lacquer or resin. 10 leading colors, may be diluted or mixed to obtain different shades. 3oz retail, quarts, gallons.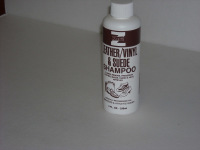 Zoes Leather / Vinyl & Suede Shampoo
Quickly and easily clean, preserve, and restore luster to leather and vinyl. Especially formulated with gentle cleaners and recommended for suede, patent, satin, nylon, linen, and all plastics.
Special cleaners foam away dirt and grime on sneakers and athletic shoes! 8oz retail, quarts.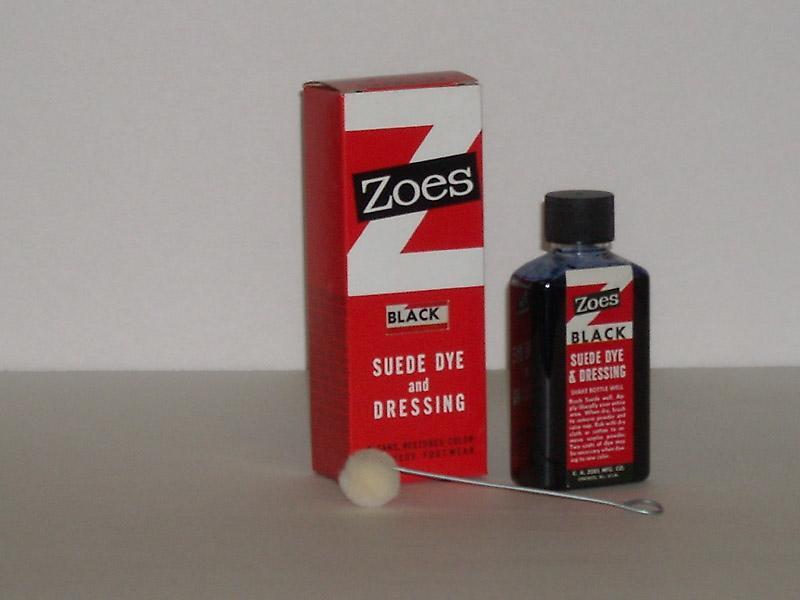 Zoes Suede Dye & Dressing
​
Cleans, dyes, redresses, preserves all suedes. Use to dye suede to a new color or restore original tint, leaving the nap soft and easy to brush. Available in all popular colors. Bright vivid colors, easy to use and gives excellent results. 3oz retail, quarts.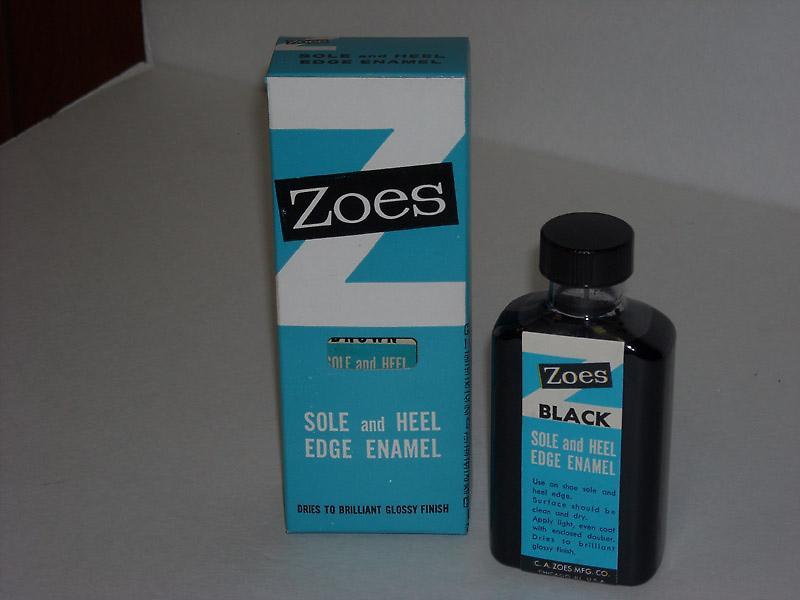 Zoes Sole & Heel Edge Enamel
The finishing touch for a perfect shoe shine! A self-shining, high gloss finish for sole and heel edges. Easy to apply with a dauber in bottle. Black, Brown. 3oz retail, quarts, gallons.

Onyx Satin & All Fabric Dye
Bright even colors which can be blended to any shade. The professional way to dye natural fabric footwear. Not recommended for man-made fabrics. Available in 20 fashion colors. 4 oz retail


Zoes Silicone Water Repellent
A concentrated formula designed to provide year-round protection from rain, snow, stains and dirt. Penetrates the leather fiber to repel water and keeps leather soft and flexible. Prolongs shoe life. 4oz retail.


A chemically balanced formula that safely dissolves salt stains easily from smooth leather, suede, fabric footwear. 4oz retail.


The quick and easy way to relieve tight shoes and gloves. Effective on all types of smooth leather and suede, new and old. Quarts, gallons.


A compound of the finest cleaners designed to safely lift spots from leathers, suede, fabric footwear and articles. Excellent to clean and remove ground in dirt and polish from footwear before conditioning and polishing. 4oz retail, quarts.


A liquid leather wash to clean dirt and wax build up prior to polishing shoes. Premixed in gallons only. Black, brown, tan. A favorite since 1884!


Hy-Tex Wax Burnishing Ink
An economical ink, premixed in gallons only. A blend of waxes that burnishes to a high gloss. Formulated in black, brown. A favorite since 1884!


Zoes Special Leather Cleaner
A neutral cream cleaner for smooth leather. Safely lifts off dirt and stains. Stronger cleaning action than Venetian Shoe Cream. Cleans all colors of smooth leather shoes and leather goods. Whether the leather has a dull or glazed finish, it will leave the original finish. Quarts only.